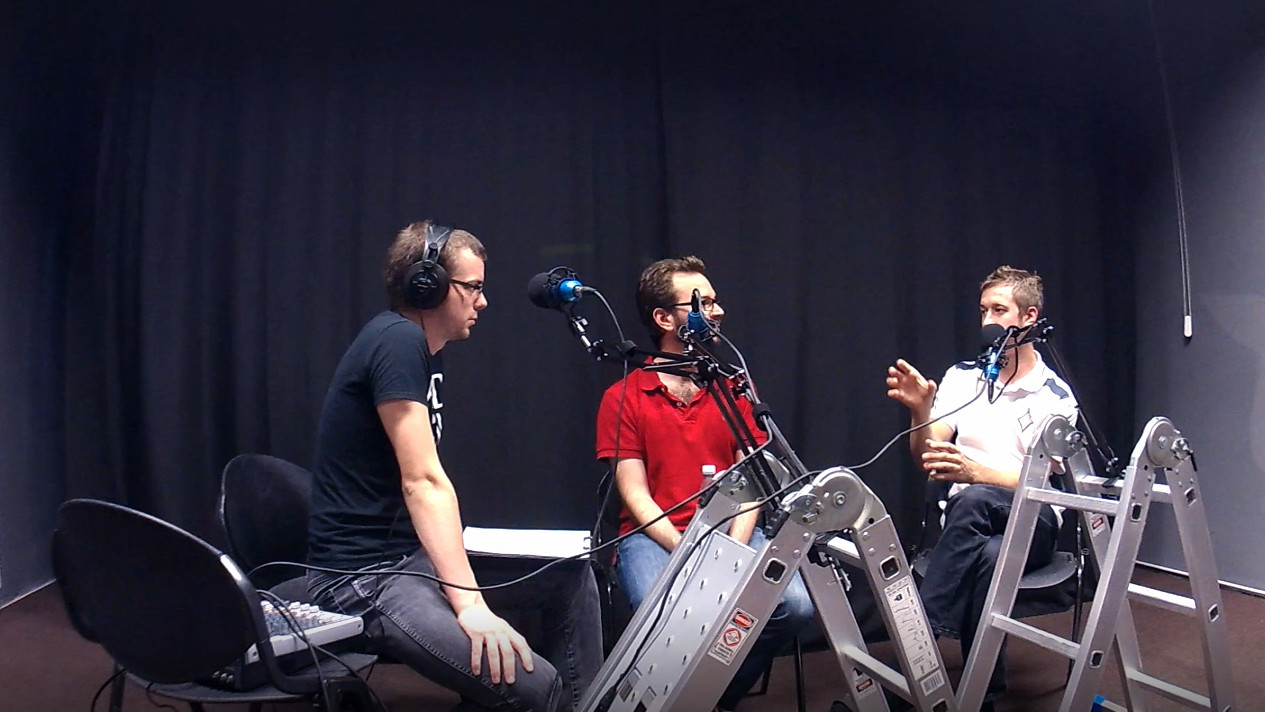 Noah Levin and Rauno Meronen share their thoughts on growing the local improv community, advertising oneself as an improviser and doing improv professionally: getting paid.
Noah is a comedian, teacher, artistic director for Barcelona Improv Group and the organizer of the BIG IF improv festival. Rauno has studied in iO Chicago, is a member of the improv group Ruutu10 and helps run an improv training center and community hub in Tallinn.
Audio
You can listen to the episode online or download it to your favourite podcast app from the RSS feed.
Video
Show Notes
This episode was recorded live at Ruutu10 improv studio.