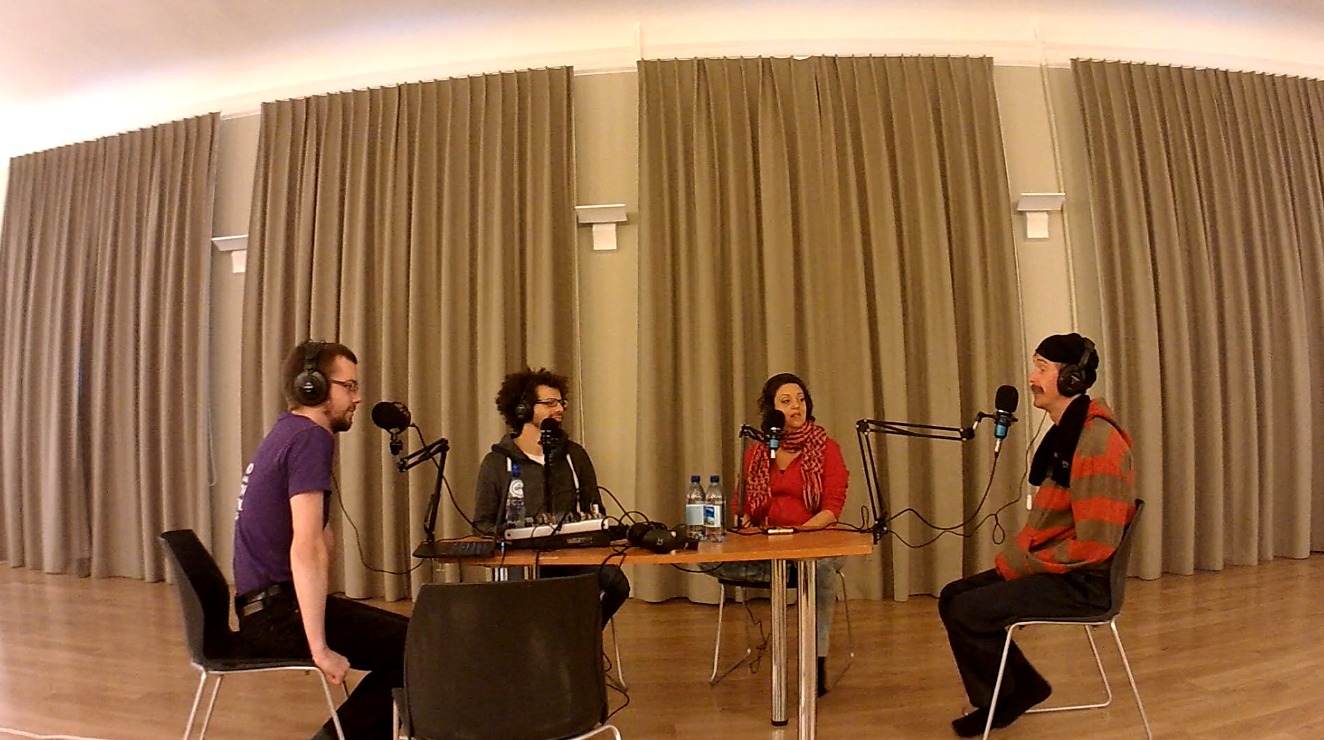 This episode was recorded during the 4th Tilt festival, with some of the workshop instructors.
Audio
You can listen to the episode online or download it to your favourite podcast app from the RSS feed.
Guests
Rod Ben Zeev has been performing, directing and teaching improv for 15 years on five continents in four languages.
Hila Di Castro has been teaching theater for the past ten years and improv for the past seven. She gives master-classes on comedy and prepares actors for auditions.
Daniel Renwick has taught improvisation in schools, universities and theatre groups in Austria, Finland, Denmark, Estonia and Russia. (Dan had to leave during the recording to prepare for his workshop.)
Show Notes